John Stewart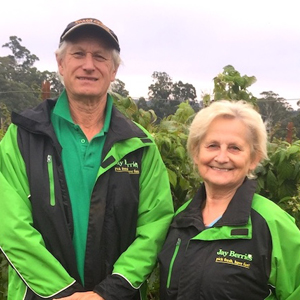 John has 30 years of owner and operator experience running a commercial farming property that focuses on agritourism and fresh berry production.
John has studied Biological Sciences and Agriculture at Latrobe University.
As a former Director of the Australian Fruit Marketing Co-Operative, John played a pivotal role in re-igniting the use of Australian grown fruit sold under a highly regarded national label.
More recently, John had an instrumental role in the establishment and commercialisation of the new plant variety, Red Bayberry, in Australia.